Limited Sale
Who its for – Any non-profit, small business, inventor, celebrity, politician, community advocate or organization looking to raise funds and awareness
Format – Webinar – $49.95
You asked for it…. we delivered!! The nationally recognized curriculum of E3 Business Group Inc. is being offered exclusively by Eagle Soaring Academy via webinar to nonprofits, aspiring entrepreneurs, event promoters, producers, and organizations looking to increase their $$ while removing the shackles from their grants and proposal efforts. This is the #1 workshop requested by those who want to:
1. Take control of their funds acquisition
2. Understand the principles of sponsorship development
3. Look at the concepts around 501c3 certification and grant applications which shackle organizations
4. Provide and exclusive matrix for the creation and implementation of highly successful sponsorship programs
All About Sponsorships webinar is a condensed version of the in-person 3 hour program. 60 minute production is crammed with all of the key knowledge, examples and content for you to quickly be educated, encouraged and empowered. Facilitated by E3 International Director and Executive Business Strategist Anthony M. Butler, Sr. the workshop teaches the fundamentals behind identifying, developing and delivering sponsorship opportunities which alleviate expenses while building the brand of community and corporate partners. The course is designed to provide a complete from the ground up approach to developing a realistic and achievable sponsorship campaign. Upon your purchased you will receive a digital copy of the FULL presentation and a special offer directly from Mr. Butler.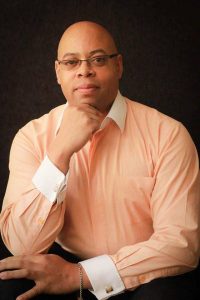 Get your copy of one of the most talked about workshops. It will change your thoughts about sponsorship and give you the tools of much larger organizations for a fraction of the cost. By an entrepreneur for those with an entrepreneurial mindset. Priced just in time for the holidays at $49.95 (regularly $59.95)
"This presentation forced our entire leadership team change how we looked at doing events and generating dollars for our work. We have added programs and now handle more clients then we projected in year 5 in year 2! The best money we spent this year!" – L. Crissfield – MI